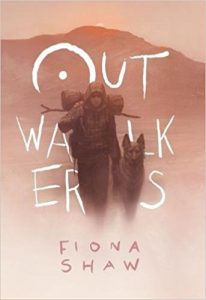 A future England –but not very far in the future.
Alone in the world except for his dog Jet, hunted by the authorities, Jake sets out to find the only family he has left. If he's caught, he'll be locked up in his hated school again, and what will happen to Jet?
He's running, but they're hunting him and they're getting close…
A gang of kids on a perilous journey through a country that will lock them up first and ask questions afterwards. They must live on their wits, all of them – even Jake's dog, Jet – and they must work as a gang to survive.
Reviews
This is a great, heart-stopping adventure for 12-plus about a burning hunger for freedom that shakes the soul with its contemporary political echoes. It has a moral compass that should put it bang in the centre of our kids' imaginations.
Amanda Craig, New Statesman
Gripping, action-packed, but with moments of tenderness, Shaw's first YA novel tackles contemporary issues, balancing them with timeless themes of love, loyalty and freedom.
Daily Mail 
The detail in the world building… makes this book so impactful. Hours and days after putting it down, I found certain images stayed with me … The plot is gripping and the hard hitting nature of the book meant I was in constant fear that one or more of the gang were not going to make it to the end of the story…This is a beautifully written, powerful and moving story that will appeal to teens and adults alike.
The Bookbag